Humor…Rated "PG13"
Every Sunday, a little old lady placed $1,000 in the collection plate. This went on for weeks until the pastor, overcome by curiosity, approached her. "Ma'am, I couldn't help but notice that you put $1,000 a week
in the collection plate," he stated.
"Why yes," she replied, "every week my son sends me money, and what I don't need I give to the church."
The pastor replied... "That's wonderful, how much does he send you?"
The old lady said... "Oh, $20,000 a week."
The pastor was amazed...
"Your son is very successful, what does he do for a living?"
"He is a veterinarian," she answered.
"That is a very honorable profession," the pastor says. "Where does he practice?"
The old lady says proudly.... "Well, he has two cat houses in Las Vegas and one in Reno."

Make a note………
Marilyn Palmore has a new address. You can drop her a note to 5225 Glade Creek Road, Roanoke VA 24012. We will miss having Marilyn as an active member! Best wishes to her as she relocates.
WHAT TO TAKE TO A DOG SHOW BY BARBARA FRIEDMAN
(make copies and check off before you leave (groggy at 4 a.m.)
Dog Show Checklist:
Show outfit (wear or take a spare)
Pantyhose, show shoes,
Weather appropriate clothing
Tshirts, shorts, warm jacket,
Blanket, hat, gloves, sweater,
Dog coat or sweater,
Make up bag (tooth brush, and paste, hairbrush, deodorant)
Toiletries (men need shaving gear)
Pjs and nightgown, and your MEDICATIONS!

first aid kit (with hydrogen peroxide, bandaids, benedryl, syrup of ipicac, eye ointment, panalog, anti-diarrea pills and pain reliever.

Folding umbrella, plastic poncho, cell phone, atlas and road maps.

Crate with towel/blanket and spare towel/blanket
x-pen with shade tarp and spring clips
dolly, bungee cords, lawn chair,

grooming table and arm, standing table,
grooming box with brushes, flea comb, strippers, nail clippers and quickstop, pumice stone, scissors, thinning shears, hound glove, show lead, and spare show lead, nail grinder, tooth scraper, ear cleaner

water bowl, food bowl, dog food, bait (liver, bacon, or
chicken)

Cooler (lunch, bottled water, fruit, snacks)
newspapers, plastic sheets, paper towels,

grooming apron with pockets,
judging program, pedigree of your dog,
Business cards, show record,

AND LAST BUT NOT LEAST, DON'T FORGET YOUR DOG!!




Brags!!!!
From Kitty Johnson:
Peachtree's Dixie Culpepper
5/21 at Gloucester under Roger Hartinger, BOS, 2 pts.
5/29 at Pinehurst under Randy Garren, BOW, 2 pts
5/30 at Pinehurst under Robert Stein, Breed, think it is 2 pts.
Yeah, Dixie has finally figured out how to show.
From Sherry Sackett:
Southwold Usonia Liberty Bell W finished her championship with a major win at the Met/Wash specialty. That does that litter. 3 total done.
From Mary Ann Massie:
On Sunday March 28 Mary Ann Massie and "Libbie", standard smooth dachshund, successfully passed their "TD" test at the Oriole Dog Training Club tests in northeast Maryland!! On Monday April 12 "Libbie" picked up her last two points to complete her conformation championship at the Fredericksburg Kennel Club all breed show!!
Ch Apple Hills Liberty SS TD has been on a roll!
From Barbara Friedman:
Friedox Just for Kicks mw went winner's dog and best of
winners at our specialty show to finish his championship. It was his forth
major! "Max" is now taking a well earned rest while he waits for his future
"brides" to come in season.
Also, I would like to thank all the members who helped with the
luncheon and brought food. You all really helped to make it a big success!
Financial Summary from Specialty with sweepstakes and Supported Entry, VKC 2004

Sweepstakes 6/19:
Income
VKC trophy contribution $10
TOTAL INCOME SWEEPSTAKES = $10
Expenses
biscuit jar $20
Sweepstakes judges gas $25
TOTAL EXPENSES SWEEPSTAKES = $45
Sweepstakes net loss of $35
Specialty in Conjunction with the VKC All Breed Show 6/19:
Income
Saturday entries 76 X $5 = $380
Trophy Fund $430
TOTAL INCOME SPECIALTY $810
Expenses
DCA Trophy plan A $180
AKC fee $15
VKC Catalog ad $45
Trophy purchase $404.36
Stamps $7.40
TOTAL EXPENSES SPECIALTY = $651.76
Specialty net income of $ 158.24
Supported entries on Sunday 6/20:
Income
VKC contribution to BOV $15 x 3 = $45
Expenses
Cash award $20 x 3 = $60
Supported net loss of $15
Net loss on sweeps $35
Net loss on supported $15
Net income on specialty $158.24
NET INCOME ON EFFORT = $108.24
Notes: entries were down from 2003; added expense of gas for sweeps judge; participation by DFCV in trophy fund down; trophies more expensive
Thanks to everyone who helped out before, during, and after the show.
Mary Ann Massie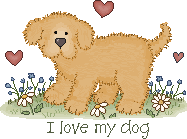 Results from the June 19, 2004 Dachshund Fanciers of Central Virginia Specialty, held in conjunction with the Virginia Kennel Club All Breed and Obedience Show, Richmond VA

Sweepstakes
Best In Sweeps – Longhair Bencelia's I Luv Lucy
Owner: Diana Spendelow and M. Kathleen Klimkiewicz
Best Smooth in Sweeps Bencelia's Blushing Gold
Owner: M. Kathleen Klimkiewicz and Marcia Astley
Best Wire in Sweeps Southwold Montana Rose W
Owner: Linda R. Relli and Sherwood Sackett
Smooth
BOV Ch Diagram Tradescant SS
Breeder/Owner: Dianne Graham
BOS Ch Bencelia's Bad Black Girl
Breeder/Owner: M. Kathleen Klimkiewicz
WB/BOW Petalpusher Bridal Bokay MS
Breeder: Laura Abbott Owner: L.Abbott and Diane Graham
RWB Bencelia's Blushing Gold
Breeder: Kathleen Klimkiewicz Owner: K. Klimkiewicz and Marcia Astley
WD Melwyn Revolution At Daxford
Breeder/Owner: Lorraine Genieczko and Melissa Wynings
RWD Kelly's Brambles Prince Charming MS
Breeder/Owner: David and Vivian Kelly
Long
BOV/GRP2 Ch Sleepy Hollow's Leader L
Breeder: Ann Wlodkowski and Nancy Lindhe-Eby Owner: Ann and Robert Wlodkowski
BOS CH Stonybrook Proud Zoe-L
Breeder: Robin Gionapoulos and Janet Wayock Owner: Hillary Jordan
WD/BOW Dachaven Pony Express
Breeder/Owner: Alan and Paula James
RWD Sleeptyime's Incandescent ML
Breeder/Owner: Susan and Johnny Jones
WB Sleepytime Split Decision ML
Breeder/Owner: Susan and Johnny Jones
RWB Stonebridge Santa Fe Siddach
Breeder: Carol Gay and Sidney Stafford Owner: Constance Fisher and C. Gay and S. Stafford
Wire
BOV Ch Usonia-Neudorf Apache Dover TD
Breeder: Virginia Perrin Owner: B. Waldkirch and B. Bolay and F. Neuwirth
BOS Ch EZ Goins Oprah Wirefrey MW
Breeder: Robbie Loyde Owner: Sherry Hatfield and R. Loyde
WD/BOW Friedox Just For Kicks MW
Breeder/Owner: Barbara J. Friedman
RWD Del-Mar's Principe Pequeno
Breeder/Owner: Marie Taylor
WB Nightwind's Petite Delight MW
Breeder: Sherrie Deal Owner: June Cohron DVM
RWB Starbarrack Sweet Souffle SW
Breeder: Mary E. Heywood Owner: Donna Schafer and M. Heywood